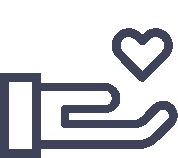 "Whoever is generous to the poor lends to the lord, and he will repay him for his deed."
The House exists to glorify God by passionately following Jesus. Imitating our Lord's example, we seek to love and serve those around us while tirelessly seeking those who do not yet know him intimately.
​
​The House seeks to create environments that help people take the next step in their faith journey, loving God more, loving people more, serving the world around them, and seeking the lost as enthusiastic followers of Jesus Christ.
The House Service
at 7:00 p.m. in Colonial Chapel
The House Service
at 7:00 p.m. in Colonial Chapel
Myth and Messiah at 9:30 a.m. in Colonial Chapel